Forzo Promotion Super (3 Bottle) - FREE 1 Detox Set
Availability:17
Product Code: Forzo Promotion Super (3 Bottle) - FREE 1 Detox Set
Product videos



FORZO Garcinia Cambogia

Garcinia Cambogia is the Miracle weight loss Burner pill appeared in Dr. Oz Show. This product is stimulant-free and can be enjoyed without any of the unwanted side effects usually associated with high caffeine products. The formula comes with added calcium and potassium in order to increase absorption and also contains chromium, which has been shown to support normal blood glucose.
How to use
Adult Take 1 capsules ,2 times daily before breakfast/ lunch 15 -30 minutes before meal.

Take each serving with a full glass of water.
Manufactured in: United States of America
PHARMACY & DISTRIBUTORS
KUALA LUMPUR & SELANGOR
PHARMACY NAME

ADDRESS

FRIENDS PHARMACY, SERI KEMBANGAN

5-1, Jalan SP 2/2, Taman Serdang Perdana, Seri Kembangan, 43300

+60 3-8941 1028

FRIENDS PHARMACY, SHAH ALAM

27, Jalan Tengku Ampuan Zabedah F 9/F, Seksyen 9, 40100 Shah Alam

+60 3-5524 0028

FRIENDS PHARMACY, SETIAWANGSA

9, Jalan Bukit Setiawangsa 5, Taman Setiawangsa, 54200 Kuala Lumpur

+60 3-4252 1028

FRIENDS PHARMACY, KEPONG

27, Jalan 12, Taman Desa Jaya, 52100, Kuala Lumpur

+60 3-6272 2928
SUNWAY PHARMACY, TAMAN DESA

47, Jalan Desa Bakti, Taman Desa, 58100, Kuala Lumpur

+60379800717

SUNWAY PHARMACY, SRI HARTAMAS

17G, Plaza Crystalville, Jalan 23/70A, 50480 Desa Sri Hartamas Kuala Lumpur

+60362011058

SUNWAY PHARMACY, CHERAS

15 & 17, Jalan Jejaka 2, Taman Maluri,Cheras, 55100 Kuala Lumpur

+60392818878

SUNWAY PHARMACY, PETALING JAYA

Caltex PJS 10, Petaling Jaya

+60356110582

SUNWAY PHARMACY, GENTING KELANG

No. 18-G, Plaza Usahawan Genting Kelang, Jalan Danau Niaga, Taman Danau Kota, 53300 Kuala Lumpur. +60341314281

SUNWAY PHARMACY, JALAN PAHANG

Jalan Pahang Wisma SBC, 74A-C, Jalan Pahang, Kuala Lumpur 53000

+60340501805
CITYCARE PHARMACY, Kota Damansara

2A-1, Ground Floor, Jalan PJU5/7, PJU5, Dataran Sunway, Kota Damansara, 47810 Petaling Jaya. Tel: 03-61418028

CITYCARE PHARMACY, SUBANG JAYA

No.12 (GF), Jalan SS15/4D, 47500 Subang Jaya.

Tel: 03-56311105

CITYCARE PHARMACY, Kepong

3, Jalan Metro Perdana Barat 1, Taman Usahawan Kepong, 52100 Kuala Lumpur

+603-67311283
BANGSAR & BRICKFIELDS
EXPRESS SAVE PHARMACY, BANGSAR

10, Jalan Telawi, Bangsar Baru, 59100 Kuala Lumpur

+603-22842187

PARKCITY PHARMACY, BANGSAR

No 28, Persiaran Ara Kiri, Lucky Garden, Bangsar 59100 Kuala Lumpur

+603-28567822

BIG PHARMACY, BANGSAR

25, Persiaran Ara Kiri,Lucky Garden, 59100 Kuala Lumpur.

TEL: +60 3-2202 1900

BRICKFIELDS PHARMACY, BRICKFIELDS

21, Jalan Tun Sambanthan 4, Brickfields, 50470 Kuala Lumpur

+603-227 9668

NADIA PHARMACY, BRICKFIELDS

Wisma Leopad, 9, Jalan Tun Sambantham, Brickfields, 50470 Kuala Lumpur

+6012-9696279
PETALING JAYA & DAMANSARA/ SRI HARTAMAS, MONT KIARA & PUBLIKA /AMPANG & CHERAS
FAIRCHEM PHARMACY, PETALING JAYA

No. 11, Jalan SS 2/67, SS 2, 47300 Petaling Jaya

+603-78777662

REZING PHARMACY, PETALING JAYA

77G, Jalan SS 21/37, Damansara Utama, 47400 Petaling Jaya ( Damansara Uptown) TEL: +603-77104092
| | |
| --- | --- |
| Calendula Apothecarie, SRI HARTAMAS | Hartamas Shopping Center, Jalan Sri Hartamas 1 50480 Kuala Lumpur, TEL:010-9309010 |
| PHARMACY 2 U, PUBLIKA MONT KIARA | D3-G3-06, Block D3, Solaris Dutamas, No.1 Jalan Dutamas 1, 50480, Kuala Lumpur. TEL:+603-62117633 |
SPS MUTIARA PHARMACY, CHERAS

PS-G-15, Jalan Segar Perdana 2, Taman Segar Perdana, 43200, Cheras

+603-90761835

TRINITY PHARMACY, PANDAN INDAH

22G, Jalan Pandan Indah 1/23a, Pandan Indah, 55100 Kuala Lumpur

+603-92744205

ONE PHARMACY, Ampang

45, Jalan Awan, Kuala Ampang, 68000 Selangor

+0348205028

GOOD MEDIC PHARMACY, CHERAS

36, Jalan Midah Besar, Taman Midah, Cheras, 56000

+603-91333395
MEDSENSE PHARMACY, SUBANG JAYA

5 & 6, Jalan SS12/1B,, 47500 Subang Jaya ( SS12)

+603-56332110
UNIPHARM PHARMACY, SUBANG JAYA

B12, Jalan SS 15/4d, Ss 15, 47500 Subang Jaya

+603-56351892
BE PHARMACY, SUBANG PERDANA

49 (GF), Jalan Dinar GU3/G, Taman Subang Perdana, 40150 Shah Alam.

Tel: 03-78458155
TRUE MEDS PHARMACY, TAIPAN

7, Jalan USJ 10/1g, Taipan Business Centre, 47620 Subang Jaya

+603-80817979
EDEN PHARMACY, SETIA ALAM

Jalan Setia Prima A U13/A, Setia Alam, 40170 Setia Alam, Shah Alam

+603-33438366

SMILES PHARMACY, KLANG

No. 32A-0, Lorong Batu Nilam 3A, Bandar Bukit Tinggi, 41200 Klang

+603-33245228

TRUE PHARMACY, KLANG UTAMA

No.15, Lorong Sungai Puloh 13A, Taman Klang Utama

+03-32928679

BEWELL PHARMACY, PUCHONG

27, Jalan BK 5a/3a, Bandar Kinrara 5, 47180 Puchong

+603-80702960
&a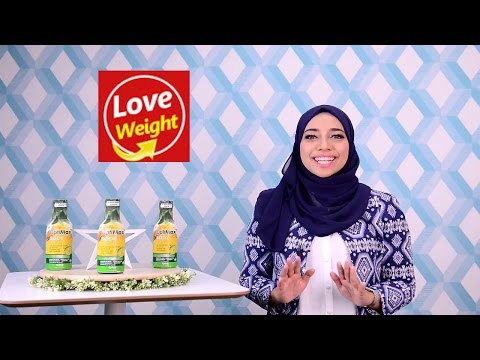 *Disclaimer: The statements made, Videos, or products sold through this website www.LoveWeight.com, have not been evaluated by the United States Food and Drug Administration. They are not intended to diagnose, treat, cure or prevent any disease or medical conditions. Read More »